Search
The Group
Champs à renseigner
Texte
Axereal is a leading agricultural and agri-food cooperative group, present in France and internationally, collecting grain and specializing in the processing of cereals for the malt, milling and livestock markets.
Axereal collects and valorizes 4.5 million tons of grain, brings together 12,700 farmers and nearly 4,000 employees, and has a turnover of approximately 3 billion euros.
Champs à renseigner
Image standard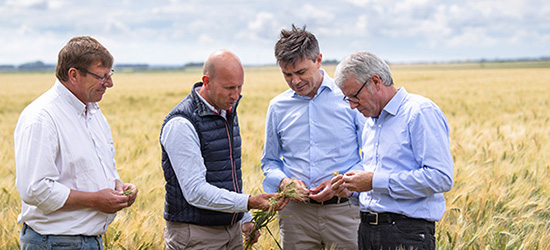 Actor of the agricultural and food transition
Champs à renseigner
Texte
Our mission: to add value to the agricultural production of our region's farmers by developing sustainable and competitive industries and by creating value throughout the agri-food chain, from producers to consumers.
Our ambition: to contribute to the development of a quality food supply, by positioning ourselves as a major player in the agricultural transition.
Axereal develops its agricultural activity in the heart of one of the major European cereal-producing regions. The territory covers 16 departments. 
The Group model
Champs à renseigner
Texte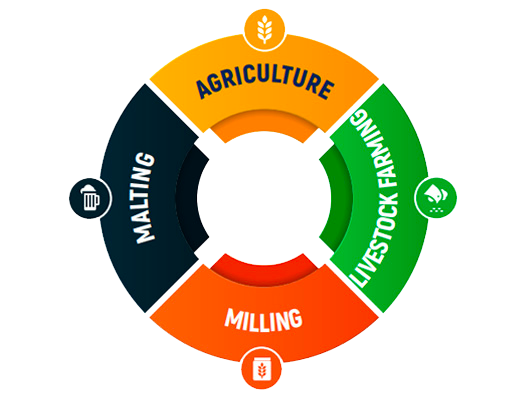 Firmly set on the path towards sustainable growth, Axereal is more committed than ever to serve its farmers, its customers and consumers.
Despite the numerous disruptions we have faced over the past year (due to the coronavirus crisis and challenging weather), the cooperative model continues to demonstrate its relevance.
Champs à renseigner
Texte
As the pace of change accelerates, what are Axereal's ambitions?
Jean-François Loiseau: The world is changing but our fundamental long-standing vocation, anchored in our strong values, stands firm: the Cooperative will support its 12,700 farmers.
This means offering the best possible conditions, equipping our farmers to produce safe grain in quantity, and also making sure they can secure the best returns on their production, both in France and internationally.
We should add that there are now various types of agriculture, serving different markets, which is why we need to support our farmers in all the many different ways they operate, whatever these may be.
How do you interpret the results of the 2019-2020 financial year?
Paul-Yves L'Anthoën: We have achieved results in line with our forecasts and our strategy, despite all the problems that the last few months have thrown in our path.
The Covid-19 pandemic has had an unprecedented operational and financial impact on our businesses.
All this spurs us on to persevere with and indeed accelerate the various projects in place to support farmers in improving the competitiveness of their farms, in line with the path set by our Board of Directors, and to optimise our profitability and operational performance across the cooperative.
Champs à renseigner
Image standard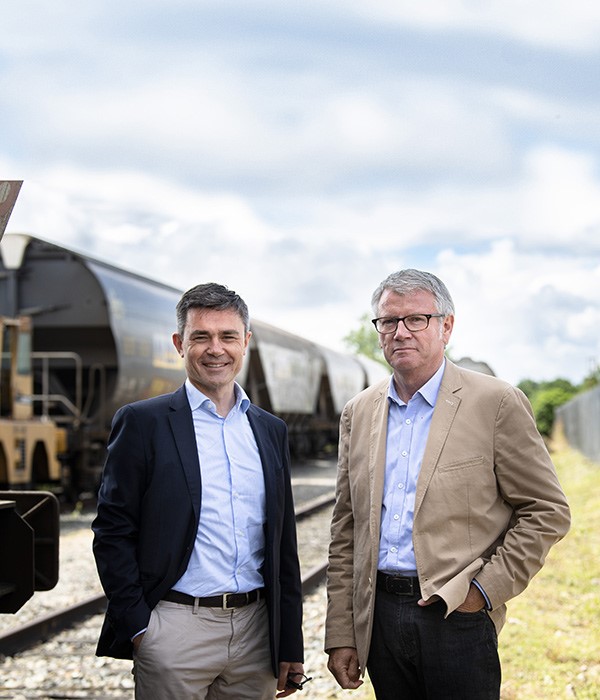 Champs à renseigner
Citation
We work both locally and globally. We have our very first malting plant to thank for giving us the opportunity to develop internationally, and at the same time we have our 27 malting plants across the world to thank for keeping that first malting plant, purchased 25 years ago, in business.
Infos citation
Jean-François Loiseau, Chairman, Axereal
Texte
What direction will you be taking over the months and years to come?
Jean-François Loiseau: We have strong convictions about what the Group is about, and what it will be about in the future: Axereal is and will remain a leading agricultural and food industry cooperative, with its sights firmly set on drawing ever closer to the needs of the end consumer.
We have plotted our course and we are using our long-term strategy to guide us as we advance, because the Group's path will be built over time, with and for our members.
To help our members make their farms increasingly profitable and sustainable, we are committed to develop a high-performance business model for them.
It must be clear and relevant, and our financial partners must understand and support it.
There are three focuses to our strategy: striving for performance and excellence, diversifying sources of value creation, and prioritising sustainable growth.
Image standard